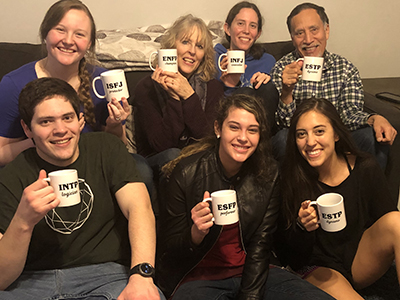 Mrs. Susan Quiroz is this week's #teacherfeature! She is one of two new Upper School Mathematics teachers who we will be introducing for the upcoming school year.

Mrs. Quiroz is originally from Livonia, Michigan and went to California State University, Fullerton, where she earned her Bachelor's degree in Liberal Studies and her Master's degree in Education. Mrs. Quiroz has taught many subjects, but she says "while I was homeschooling my four kids, I dreamed of a day in the future when I could teach math at a classical Christian school, specifically at Westminster. That dream stayed with me and now it's coming true!!"

Mrs. Quiroz and her husband Hector attend Harvest Church, and they have four children and two grandchildren. She and her husband once won a salsa dance competition, and they still love to get out and dance together! Mrs. Quiroz also says she has a "slight obsession with the Myers Briggs Type Indicator." (See picture!)

Please join us in welcoming Mrs. Quiroz to our Upper School faculty!