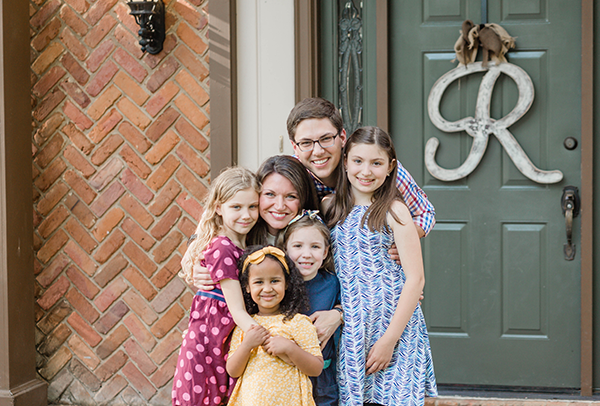 Mrs. Elissa Roberts will be joining the Westminster Academy Upper School faculty teaching science this fall. Specifically, she will take on the 7th grade Earth Science and 10th grade Anatomy classes where she is excited to put her degree in Biology from the University of Alabama to use.
Mrs. Roberts says she is excited to share the joy of science with her students, "I can't wait for dissections in anatomy and studying astronomy in earth science," she said. "Watching the SpaceX Dragon launch was thrilling! I look forward to sharing exciting moments like these with my students."
For the past six years, Mrs. Roberts has been classically homeschooling her daughters, who are now aged ten, seven, five, and four, and she has been married to her husband Matt for 15 years.
Their family attends Mercy Hill Church, and they enjoy gardening together. "We moved into our current home about 18 months ago, and our backyard was full of patchy grass and one solitary tree. During the quarantine, we did hours of gardening every day and transformed the back yard into a garden full of our favorite flowers, shrubs and trees."
Please join us in welcoming Mrs. Roberts and her girls to the hallways of Westminster Academy this fall!