Earlier this month, Upper School students participated in the Namesake Rhetoric Challenge, which is one of four challenges issued by the houses of Westminster Academy each year. The goal of the challenges is to build overall culture, create history and tradition within the houses, and to promote healthy competition among the houses. Other challenges throughout the year include drama, art, and writing.
Columba House issues the Rhetoric Challenge each year, which calls a presenter from each house to give a first-person narrative about the origins of their house name. This year, Emma Gregory presented for Athanasius House, Julianna May presented for Becket House, Jessa McElroy presented for Boniface House, and Caroline Carney presented for Columba House. The presenters were videotaped giving their speeches and the videos were sent to judges from across the country who scored them based on content, relevance to the topic and delivery. The judges were: Adam Lockridge, an online professor of Rhetoric and Great Books and Academic Director at St. Raphael School in Kansas; Andrew Smith, a teacher and administrator at Veritas School in Richmond, VA; and Jim Carnes, Westminster's former Rhetoric teacher.
The judges' panel declared Emma Gregory (pictured below) and Athanasius House to be the winner of this year's challenge and awarded them 125 points towards the House Cup. Second place went to Columba House, Third place to Becket House, and Fourth place to Boniface House.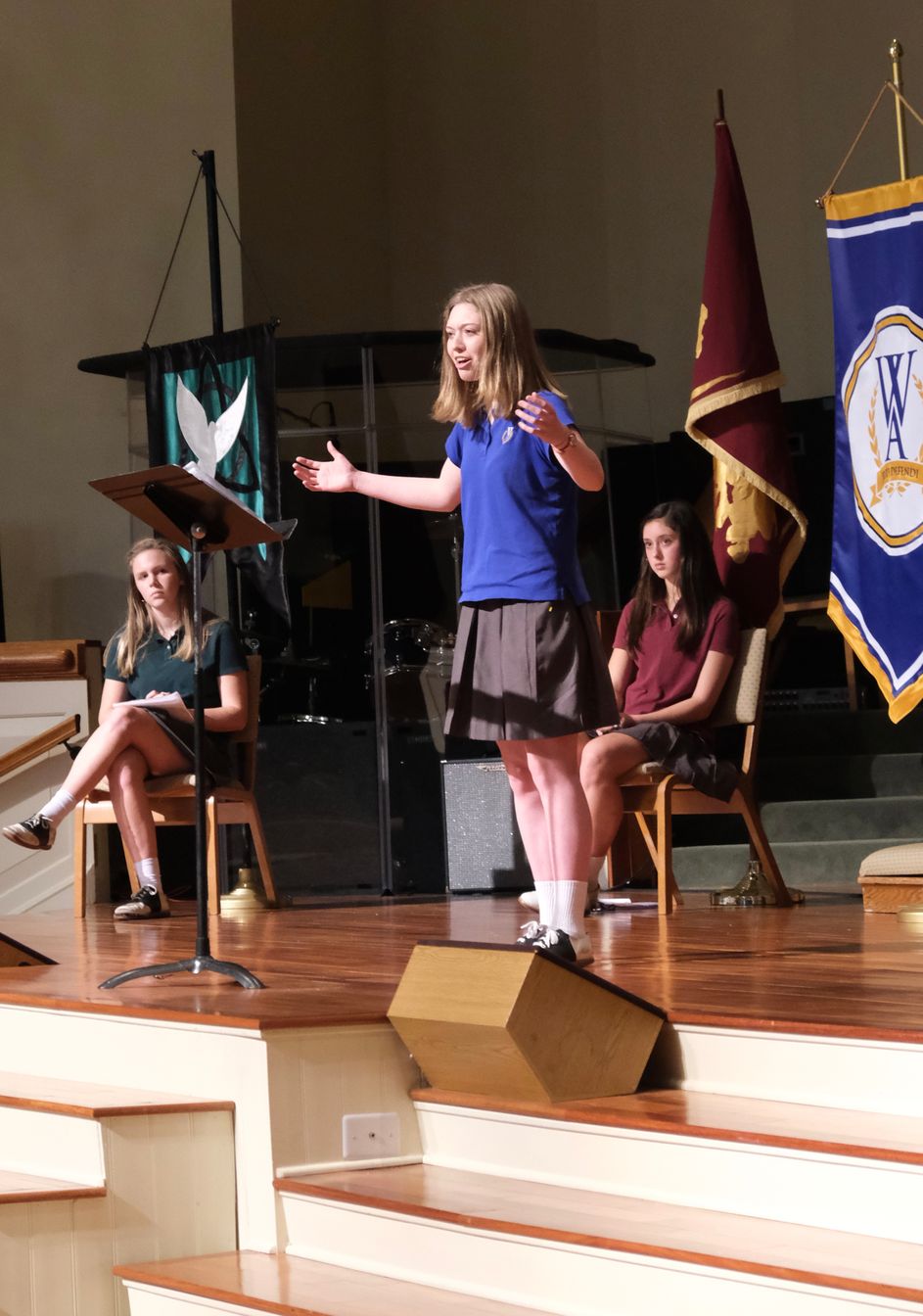 If you missed the live stream, you can click here to watch video of the challenge.