By Sarah Singleton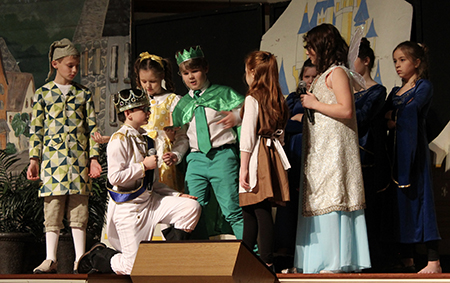 Each year, the traditional fourth grade play provides an opportunity for fourth graders to come closer together, conquer stage fright, and practice their rhetoric skills, all while enacting a humorous play and reminding each member of the student body of a useful moral. This year, the play was entitled "Happily Never After," written by Westminster's resident playwright and fifth grade teacher, Elizabeth Peckham. It reminded students, parents, and teachers alike to be content with what they have, and not to wish others ill because they have more, through the witty and didactic portrayal of several classic fairytales gone awry.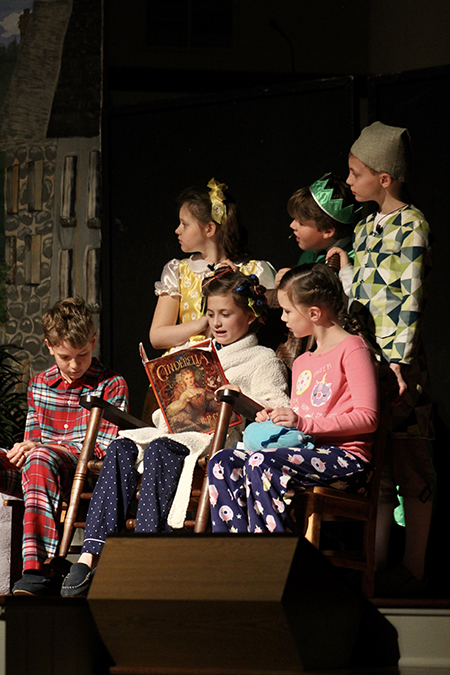 So what is the purpose of months of effort from the fourth graders and a school-wide assembly? Why does Westminster value the fourth grade play? It is a tradition with a reason behind it. Not only does it bring unity and a sense of pride in hard work to each class that presents it, but it enhances the rhetoric skills which the fourth graders will utilize throughout the remainder of their Westminster careers. Westminster students are taught in the course of their rhetoric training that delivery is a major part of persuasion. The two prominent elements of delivery are body movement and voice quality, both of which are required skills of acting, and are therefore heavily emphasized as the fourth graders prepare to present their work to the school community.
This year, "Happily Never After" was a resounding success due to the fact that each individual actor came together, with the help of brilliant directors, to perform a memorable and enjoyable show.
You can watch the entire performance here: